Learn Containers (Docker) & Kubernetes
Grow Your Skills!
"The Most Technically Advanced Class in the Market"
Intensive Docker
This is a course for devs, ops, architects; all kinds of IT professionals and engineers who need to understand Docker and containers well enough to use them to design.
Course Outlines:
Building Containers
Building Images Interactively| Writing Dockerfiles | Using CMD & Entrypoint
Optimizing Containers
Writing Docker Files | Multi-Stage Builds | Publishing Images to the Docker Hub
Managing Containers
Naming & Inspecting | Labels | Inside A Container
Local Development With Compose
Windows Containers | Working With Volumes | Compose For Development Stacks
Preparing For Production
Advanced Docker Files | Application Configuration | Logging
Local Development With Compose
Orchestration Overview
Intensive Kubernetes
This is a course for devs, ops, architects; all kinds of IT professionals and engineers who need to understand Kubernetes and container orchestration.
Course Outline:
Kubernetes Foundations
Running a micro-services | Declarative and imperative models | Pods, Deployments, Batch and Cron jobs
Scaling and Rolling Updates
Scaling with Deployments, Replica Sets and Daemon Sets| Rolling updates and upgrades
Sample Apps to Production
Namespaces | Accessing internal services| Dashboard | API| Config Maps
Intensive Kubernetes
Advanced Concepts
This is an advanced Kubernetes course for devs, ops, or even architects, who have started working with Kubernetes, and want to dive deeper and learn advanced concepts.
Course Outline:
Packing Applications With Kustomize
Dockercoins | Sample Application Kustomize | Helm
Capacity Management
Container capacity planning | Cluster Capacity Planning | Extending the Kubernetes API | Reflection
Security Focus
Network Policies | Authentication & Authorization| Pod Security Policies | Managing User Access
Have a question?
Need more info on our courses or have a question about training your team?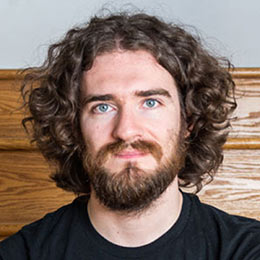 Jérôme Petazzoni
Instructor
Jérôme was part of the team that built, scaled, and operated the dotCloud PAAS, before that company became Docker. He worked seven years at the container startup, where he wore countless hats and ran containers in production before it was cool.
Become a better Containers & Kubernetes developer
Docker and containers can help developers in many ways: providing clean, isolated development environments; quickly spinning up test instances for CI purposes; and more. Kubernetes is a container management system that runs and manages containerized applications on a cluster.
What type of training are you interested in?
Ardan Labs offers personal or team growth. Our classes are about learning how to read and understand the code you are writing.
Team
Training
Train your team (remote or on-site) in Go, Docker, Kubernetes, Terraform, Data Science, and Python.
Individual
Training
Instructor-led classroom based courses. Learn in an online environment with a live instructor.
Our Training Events
Self-Paced
Learning
Membership based online training videos. Access our full library of content and study at your own pace.
ardanlabs.com/education
Jerome was amazing. Very easy to talk to, had a nice sense of humor, was incredibly knowledgeable about not only docker & kubernetes but pretty much all *nix stuff as well. He was able to keep the audience engaged through well planned out exercises and did a great job of giving real world examples for all material. Jerome was able to answer almost all questions without consulting any documentation and demonstrated that he truly is an expert with these technologies.
Really great class, enjoyed the content and style of delivery. Nicely walked through what containers do and how they're useful, in a format that allows hands-on learning. Chock-full of useful tips and real-world applications too.
Trusted by companies of all sizes
Let's start a conversation
Reach out and let us know what you are interested in.