Dgraph with GraphQL Training
"The Most Technically Advanced Class in the Market"
Let's Talk
250+

Exclusive Training Videos in Go, Kubernetes & Docker.
Grow Your Go Skills!
If you want to be a better Go developer, code reviewer, designer and architect, this is the class you want to take. Our classes are about learning how to read and understand the code you are writing.
Team
Training
Train your team (remote or on-site) in Go, Docker, Kubernetes, Terraform, Data Science, and Python.
Let's Talk
Individual
Training
Instructor-led classroom based courses. Learn in an online environment with a live instructor.
ardanlabs.eventbrite.com
Self-Paced
Learning
Membership based online training videos. Access our full library of content and study at your own pace.
education.ardanlabs.com
Ultimate Dgraph
Training Available
This class teaches how to build production-level applications in Dgraph using GraphQL and Go with a focus on macro-level engineering decisions. From the beginning you will pair program with the instructor, walking through the design philosophies and guidelines used to engineer the code. With each new feature, you will learn more about Dgraph, data modeling, data access and the points of refactoring required to write production level applications in Dgraph. Throughout the class, Go modules and Kubernetes will be a focus. Everyone will be making better engineering decisions after this class.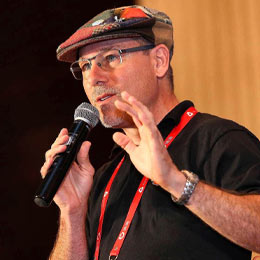 Instructor
Bill Kennedy
Bill has been developing software for more than 30 years. In 2013 he became a pioneer using Go and now has trained over 10,000 engineers that work for Fortune 100 companies. He also is the author of Go in Action and is the main contributor to our blog.
Great class! The teams would benefit from post-class help in code reviews, mentoring, and development of starter kits for typical applications types in our environment.
The course is extremely well organized and the pace is also very conducive to the learning process. The exercises are very well organized. Delivered very high value.
Excellent class. The instructor is a hacker speaking to hackers, so we got very useful information and advice. Well-structured and paced was not totally dead at the end of the day. Good exercises. 10/10 would gopher it again.
Trusted by companies of all sizes
Let's start a conversation
Reach out and let us know what you are interested in.
&nbspLet's Talk