Grow with our Training
Ardan Labs offers 2 and 3-day on-site corporate training for software developers who want to learn Go (Golang) and related technologies. Our classes have been designed from training over 4,000 engineers since 2013 and they go beyond just being a language class.
Trusted by Companies of All Sizes
Training to fit your needs
Our classes are about learning how to read and understand the code you are writing. With a big understanding of "if performance matters" then these things matter. We talk about semantics, guidelines, mechanical sympathy, and data-oriented design. Our goal is to challenge every student to think about what they are doing and why. If you want your team to go beyond just learning and become better programmers, our classes are for you.
Let's Talk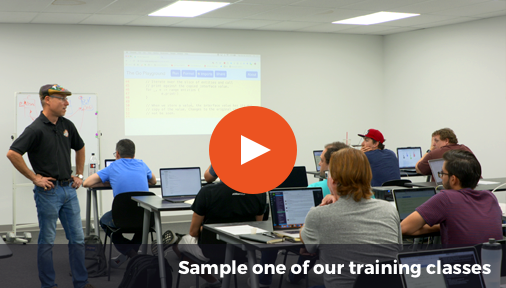 Training
Courses range from beginner to expert. They focus on getting developers knowledgeable with the syntax and idioms so they can be productive writing code.
Learn More
Training
Two to four day, hands-on training with Kubernetes, understand its concepts and its architecture, and learn how to leverage it for your applications.
Learn More
Great class! The teams would benefit from post-class help in code reviews, mentoring, and development of starter kits for typical applications types in our environment.
The course is extremely well organized and the pace is also very conducive to the learning process. The exercises are very well organized. Delivered very high value.
Excellent class. The instructor is a hacker speaking to hackers, so we got very useful information and advice. Well-structured and paced was not totally dead at the end of the day. Good exercises. 10/10 would gopher it again.
Trusted by companies of all sizes
Let's start a conversation
Reach out and let us know what you are interested in.
&nbspLet's Talk