Grow Your Terraform Skills!
"The Most Technically Advanced Class in the Market"
Introduction to Terraform
This class is for people intending to start using Terraform for managing their AWS-based infrastructure.
Course Outline:
HCL Configurations
Terraform Providers
The Terraform Workflow
Configuration Templates
Simple and Complex variable types
Control structures
Maps, HCL functions
Data sources
State, Remote state, workspaces
Terraform Registry Provisioners
Importing foreign resources
Autoscaling & load-balancing
AWS VPCs, IAM, RDS, EBS
Terraform Best Practices
3rd-party tools
Terraform Cloud, Terraform Enterprise
Not sure where to start?
Want to launch your career? Grow your team or individual skills? So, we want to make sure we start you off on the right path!
Have a question?
Need more info on our courses or have a question about training your team?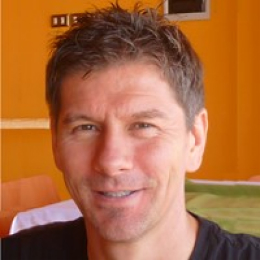 Michael Bright
Instructor
Michael has worked for many years in the Telecom and Cloud industries as a Researcher, a Developer and Pre-Sales Solution Architect at Hewlett-Packard Enterprise before branching out as an independent trainer and consultant specializing in Cloud Technologies.
Become a better Terraform developer
Do you want to be a better Terraform developer, code reviewer, designer and architect? You've come to the right class if you seek advanced coding skills. Our classes are not only about learning how to read and understand the code you are writing, but they are designed to get a higher level of understanding to help you create scalable, functional and dynamic code.
What type of training are you interested in?
Ardan Labs offers personal or team growth. Our classes are about learning how to read and understand the code you are writing.
Team
Training
Train your team (remote or on-site) in Go, Docker, Kubernetes, Terraform, Data Science, and Python.
Individual
Training
Instructor-led classroom based courses. Learn in an online environment with a live instructor.
Our Training Events
Self-Paced
Learning
Membership based online training videos. Access our full library of content and study at your own pace.
ardanlabs.com/education
The course is extremely well organized and the pace is also very conducive to the learning process. The exercises are very well organized. Delivered very high value.

- Cisco
"You should reach out to the team over at @ardanlabs. They have been training the Go community since the beginning and I've yet to see anyone do it better."
- Kelsey Hightower
"Feeling so happy with myself: yesterday at work I refactored some code to use @golang 1.16 built-in, embed ☺️ I learned about it at @goinggodotnet's @ardanlabs service class, all the review comments were "wow really cool..."

- Jessica Greene
"Excellent class. The instructor is a hacker speaking to hackers, so we got very useful information and advice. Well-structured and paced was not totally dead at the end of the day. Good exercises. 10/10 would gopher it again."

- Zip Recruiter
"I finished Ultimate Service from @ardanlabs I'm telling you this was the best ever, talking from project structures to metrics. @goinggodotnet Thank you so much 👏 Now I can write good services in Go. Sign me up 🔥"
- Adeniyi Oluwatola
"Make sure you attend ultimate Go workshop by @goinggodotnet or take courses from @ardanlabs. your Golang journey will be incomplete without insights from Bill!"

- Sumit Agrawal
"If you want to write performant code, you need to understand how your compiler or interpreter deals with i.e. cpu pipelining, various cpu caches. When I attendee Ultimate Go training we went through a bunch of examples and how you can gain ten or hundred fold performance."

- Lasse Østerild
"I've been watching your "Ultimate Go Programming" and it is exactly the language intro I'd been searching for: speaking to the spirit of the language while grounding the discussion in how the language implementation relates to the machine. Thanks so much."

- Jack Lincoln
"Ardan Labs exceeded expectations, delivering high-quality code with minimal bugs. Their technical expertise is top-notch. The team at Ardan Labs is proactive and capable. Customers can expect an exceptional team of hardworking developers."
- Trace Hunter
"Their quality is astounding. They went above and beyond what we asked, working in line with best practices. Everything had test cases, was well documented and well structured, and ran smoothly."
- Cole Calistra
Trusted by companies of all sizes
Let's start a conversation
Reach out and let us know what you are interested in.