250+

Exclusive Training Videos in Go, Kubernetes & Docker.
Grow Your Python Skills!
If you want to be a better Python developer, code reviewer, designer and architect, this is the class you want to take. Our classes are about learning how to read and understand the code you are writing.
10K+ Engineers
Trained
Our classes have been designed from training over 10K+ engineers since 2013
250+ Companies
Worldwide
Successfully trained large and small companies all over the world
Exclusive
Content
Designed over the past 6+ years. It goes beyond just being a Go language class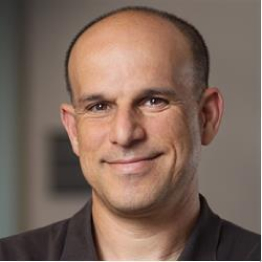 Instructor
Miki Tebeka
Miki is a software developer with more than 20 years of experience. He has taught many workshops on various technical subjects all over the world at companies such as AT&T, Oracle, Dropbox, J.P. Morgan, and others.
Miki is involved in open source, both in the Go and Python worlds. He has several open source projects of his own and contributed to many others including Go & Python. He's also helping organize GopherCon Israel, Go Israel meetup, the upcoming PyData Israel, and was a member of the PyCon Israel team.
Miki wrote "Forging Python", "Go Brain Teasers" and "Python Brain Teasers", he's a LinkedIn Learning author, speaks at conferences, and infrequent blogger.
Miki helps customers in R&D projects, building data pipelines, optimizing performance, and other challenging technical issues. He loves writing code and solving problems.
We can train your team from anywhere
We offer both in-person and remote training options with flexible scheduling and pricing options. We also have a variety of Online Training Videos for your teams interested in Go, Kubernetes, Docker and more.
Let's Talk
This class is for people who'd like to start working with the Python scientific stack for analyzing data.
In this class Miki will share tips & tricks from his 23 years of experience developing with Python. We'll cover advanced topics such as code generation, speed improvements, writing extension modules, testing hacks and more.
Learn how to make your Python code faster. We'll discuss common mistakes, data structures and algorithms, profiling and see how to use numba & Cython to speed up critical paths in your code.
Practical Serialization
(both Python & Go classes available)
At the "edges" of your program (e.g. when interacting with other services) you will use serialization to send and receive data. Working efficiently with serialization will make your interfaces more flexible, will save you money on CPU & bandwidth and free you to focus on writing business value code. In this workshop you'll learn how to choose a serialization format and best practices for working with serialization. We'll focus on two popular formats - JSON & protocol buffers.
Data scientists spend more than 80% of their time acquiring & cleaning data. This Webinar will teach you how to effectively ingest data from various source and how to clean and normalize it.
Practical Unicode
(both Python & Go classes available)
In this workshop we'll go over some Unicode theory then see how to handle Unicode in your code. You'll learn about bytes, code points, characters, glyphs, NFC/NFC and other techniques that will ease the pain of working with Unicode.
Great class! The teams would benefit from post-class help in code reviews, mentoring, and development of starter kits for typical applications types in our environment.
The course is extremely well organized and the pace is also very conducive to the learning process. The exercises are very well organized. Delivered very high value.
Excellent class. The instructor is a hacker speaking to hackers, so we got very useful information and advice. Well-structured and paced was not totally dead at the end of the day. Good exercises. 10/10 would gopher it again.
Trusted by companies of all sizes
Let's start a conversation
Reach out and let us know what you are interested in.
&nbspLet's Talk