Miki is a software developer with more than 20 years of experience. He has taught many workshops on various technical subjects all over the world at companies such as AT&T, Oracle, Dropbox, J.P. Morgan, and others.
Schedule a private, team training with Miki Tebeka
Miki offers classes in Go, Python and related technologies. Your team will learn the tips and tricks used by top professionals that are proven to make engineering teams more productive.
Let's Talk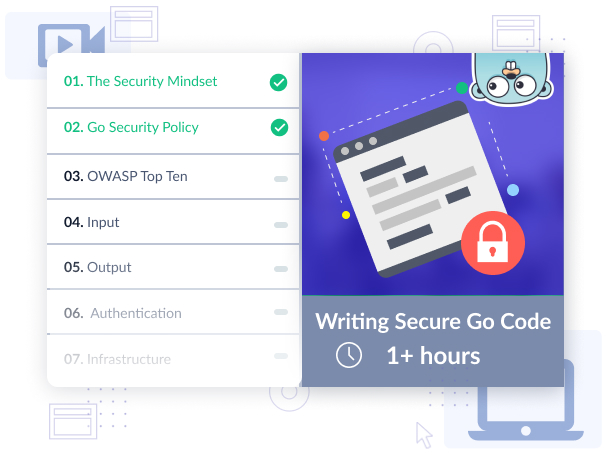 Learn on your own time, at your own pace
Ultimate Go gives you 1-year access to our library of Go courses and any additional content we release.
Learn best practices for securing code
Identify security vulnerabilities
Avoid common security mistakes
View Curriculum
Let's start a conversation
Reach out and let us know what you are interested in.